Romanian Journalists Freed in Iraq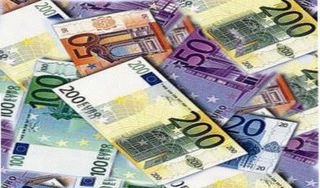 In late March, three Romanian journalists and their translator were kidnapped in Baghdad, after interviewing Iraqi PM Iyad Allawi. Over the weekend, the four were released, and Romanian PM Traian Basescu
insists
that his government has made no foreign policy concessions nor paid a ransom.
Great news. Problem is, it appears to have been a fake kidnapping. Radio Free Europe/Radio Liberty's
report
sure is interesting:
it appears to have been part of an elaborate scheme allegedly hatched by Syrian-Romanian businessman Omar Hayssam (aka Haytham al-Umar) and his Iraqi-American business partner Muhammad Munaf. Hayssam is currently being investigated on a number of charges related to his business dealings in Romania. He is reportedly one of the top 300 richest businessmen in that country.

It appears possible that the motive for the kidnapping is the enhancement of Hayssam's reputation with the government. Moreover, it could be an attempt to profit from the current security situation and the absence of a rule of law in Iraq. . . . It remains unclear whether profit might have been a motivator in the kidnapping of the Romanian journalists. Businessman Hayssam had said he was prepared to pay the ransom in the bogus abduction.
. . .
The kidnapped Romanian journalists were Prima television correspondent Marie Jeanne Ion and her cameraman Sorin Miscoci, along with Eduard Ovidiu Ohanesian of "Romanian Libera." Also "kidnapped" was Iraqi-American Muhammad Munaf, a Romania resident (and Hayssam's business partner), who helped facilitate the journalists' travel and interviews in Iraq. Romanian media reports indicated that Munaf also financed part of the trip.

Ion was able to call Romania during the abduction (see "RFE/RL Newsline," 30 March 2005), while Hayssam told reporters the same day that the kidnappers had called him on 29 March demanding the ransom. Hayssam immediately declared himself the intermediary in the case, and offered to pay the ransom.
Whether money did, in fact, change hands, or Hayssam was, ah, encouraged to call off the fraud, we can be confident that the bad guys have not suddenly decided to comply with the Geneva Conventions.
In fact, jihadis
specifically train to kill journalists
.